How To Find A Reliable Removal Van Hire For Your Move To Cardiff
Moving from London to Cardiff?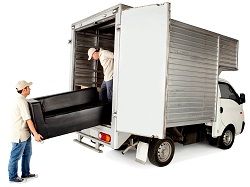 If you're moving house in Cardiff, the top of the list of things to deal with is probably to find a reliable removal van to transport your belongings. The problem becomes even more complex if you happen to be relocating to Cardiff from somewhere further afield like London. But if that's the situation you find yourself in, then don't panic, Cardiff Removals can help, we organise relocations across the nation and specialise in helping families move home. If you need a bit more information call us on 020 8746 9636 and find out how we can make moving to Wales a breeze. You'll be amazed by how getting the commercial van hire right can make everything else seem easy.
A Complete Service With Our Van Hire
When you hire a van from Cardiff Removals you get more than just the van; you also get the premium and personal service of our expert driver. Once you call us and book your appointment, we will be on hand to help you every step of the way. From loading, to transportation to unloading at the other end, we will happily do it all, If you hire a mover form us, not to mention expert advice on hand whenever you need it. Our team are experts in their field and know how to make the whole process easy and seamless from beginning to end. All you need to do is get yourselves there to meet your stuff.
Hire The Most Low-cost Removals
Moving house is expensive enough, without having to worry about how much hiring a removal van is going to be, especially if you're doing a long distance removal to Wales from London for example. Fortunately our premium service doesn't come with the premium price tag, so you can ensure you complete your relocation with ease, and without being out of pocket. We have a totally flexible commercial van hire service that you can tailor as needed to meet your personal specifications and your budget. Simply call 020 8746 9636 and tell us what you need, when you need it, and get your free quote today. And if that's not good enough we also have a range of special offers for you to enjoy.
Expert Support From The Team Who Know Removals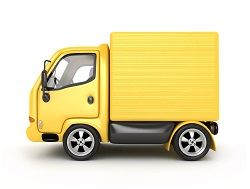 Getting the best removal van for your big day is an important piece in getting the removal day to go well so make sure you hire the people who know about these things. You might be tempted to just look at price, but fortunately not only do we have the lowest prices around, we also happen to provide the best service too. This means you can ensure your whole relocation simple and stress free, all for a bargain price, and with the help of friendly experts. We also have different packages depending on your needs, so if you just need van rental we can help, but if you need someone to drive the van too, we can help with that as well.
Call Today For The Best Deals
Our removal vans are the best quality, very durable and easy to manoeuvre. So whether you're moving from London to the suburbs of Cardiff or to a tiny street in the heart of the city, we will make sure your stuff arrives safely and securely. When you choose van hire from us you know you're getting the best deal and top quality, but that makes us pretty popular, so if you're moving home soon then get on the phone and call 020 8746 9636 to book your slot today. Our deals are great and we are always busy so secure your slot now and rest easy knowing that at least that bit's been taken care of.