Our service
Moving Home Without the Hassle
Our home is our sanctuary and is the place we should feel safe, comfortable and relaxed. It is responsible for containing us, our family and out belongings securely. It should match our tastes, lifestyle and be in proximity to everything we need. Even a home that can do all of these cannot be lived in forever because there will come a time when we have to move on. We may need more space, somewhere cheaper, is in a location that is closer to important facilities and people, and you may have to move because of work or to be with someone. Whatever the case may be, Cardiff Removals can help you. We are a removal firm based in Cardiff that aims to provide every service you could ever require for a successful home or business relocation. We can be reached on 020 8746 9636 now if you want to hire us or just want a bit of support.

When moving you will have to be prepared to handle many tasks and chores in order to complete your removal. This includes planning, packing, booking, lifting, carrying, driving, sorting, purchasing and much more. This can all prove too much for you to handle or even if you are willing to do it yourself, you know you will not be able to get everything done on time. If you want your transition to be free of all of this then you should contact us today. Our service begins over the phone, with our operators eager to assist you. They can begin to advise and guide you on the process right away and they will endeavour to do what it takes to give you a through understanding of the process so you will be more capable of handling each task an knowing what you need.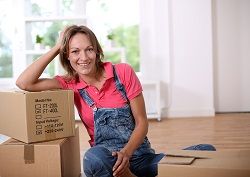 Tell our phone staff about your move, such as where you are going from/to, what type of items have to be managed, when you are going and how long you have to complete the process, etc. and they can tailor all of our information and support to your specific needs, guaranteeing a removal that does what you need. Ask us about our services and we can fill you in on each and recommend those that would be suitable. You shouldn't worry about the cost because at any time we can supply a free quote that you don't have to oblige to.
We employ the most qualified people in the business to ensure that all of our customers receive the best service. All of our staff are highly trained, experienced, skilled, professional and trustworthy so letting them handle you move is a wise decision. They can show off their credentials when they arrive at your address, as they will quickly get to work. They will sort, list and wrap all of your goods, making them safe for the process. Then each good will be carefully placed into a suitable container, removed from the building with every measure taken to certify the well-being of everyone involved and placed onto our vehicles. We will then transport them to your new address where will delicately place all your goods inside. This isn't all of the services we offer because we can grant you use of our storage facilities to keep your things safe, all the help with international removals you could need, as well as a Man and Van service for small, simple removals. If you want to make your new home the ideal place it should be then, contact the ideal removers who can provide every service: Cardiff Removals