Home
Finding the Place Right for You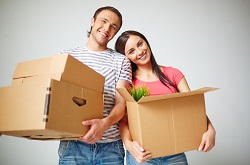 Everybody needs a place where they belong. It can be your home, workplace, pub, club and so on but they will all have qualities of comfort and safety and make you feel relaxed, as well as matching your tastes and lifestyle. Searching for a location that has all of these things is one part of a move but the second part is much more difficult. Taking all your belongings to a new spot is much more complicated that it can seem because you have to contend with planning, purchasing, sorting, wrapping, lifting, carrying, booking, driving and much more. If all of this puts you off transitioning to your dream abode then contact Cardiff Removals today. We are a removal firm based in Cardiff who can take care of everything as soon as you call us on 020 8746 9636.

When looking for a new home it should encapsulate all of the things you need. It should have an abundance of space and rooms for you and your family, as well as you belongings. It should have the facilities and requirements you need, especially if you require special conditions such as wheelchair access or rooms to be on a specific floor. You may want or desire an office, nursery, storage room, extra bathrooms, a library, an attic, garage, basement, garden and more so you should keep your eyes open for an abode with all these things. It's vital that it is close to the places you visit frequently such as your workplace, friends, family, schools, etc and that necessary facilities such as transport hubs, shops, banks, hospitals, etc are nearby.
If you are thinking of relocating your business then you should be on the lookout for a building that will give you enough space for you and your staff to work in as well as have lots of storage room. If you are running store then you have to be able to display as much of your product as you need and have a place where extra stock can be kept. The conation of the building can affect your success as a new, modern, tidy, clean and safe structure will encourage more people to buy from you, work with you and have staff at their most optimal because of the air of success and professionalism the building gives off. The location should allow people to discover and access you easily and this isn't just partners and clients, but your team as well.
Cardiff is the capital city of Wales, located in the south of the country. It is the tenth largest city on the UK and Wales' foremost economic centre and the home to most cultural, entrainment and sporting institutions. It's current population is around 861,400 in total. It is a popular tourist venue that brings in millions of visitors each year and was recently voted as a top alternative tourist destination. More and moor people are starting to call Cardiff home and has resulted din it becoming very diverse. Many people from all over the world have come to Cardiff to begin life anew here, with a long existing African and Arab communities already being here.
With it being the capital, the National Assembly for Wales is located here in the Senedd/National Assembly Building. The city centre offers many places to shop with large suburban retail parks also being available, with most notable location being St. David's Shopping Centre that stands as one of the largest shopping centres in the UK. Transport is handled by several railways, most notably Cardiff Central, Cardiff Airport, various bus routes and the Taff Trail walking and cycle path. Landmarks and other places of interest include Millennium Stadium, many castles, the National History Museum, Cardiff Bay Barrage, the Coal Exchange, the New Theatre, over one-thousand listed buildings and many special interest walks. The annual Cardiff Big Weekend Festival is an annual event that brings in many top music acts and features fairground rides. Parks are common here with Bute Park being the most notable. Sporting events are held here regularly and there is major rugby union presence in Cardiff.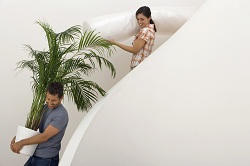 When you contact us, we will get to work by informing you on everything you need to know for your removal. Our operators can tell you all about the moving process, including what you have to do, how to do it and what you need. They can give advice and guidance so that you will do everything properly and swiftly. Then we can tell you about all the services we offer and how each will see to each part of your move. You can select which ones you want and we can recommend those that would be most useful if you tell us about your move. At any time we can supply you with a quote so you will always clued into our fantastic prices. This assessment won't cost anything and requesting one does not mean you have committed to our services.
Our team are all trained professionals who can be with you in no time. They will handle every aspect of your packing, from sorting goods, listing them, wrapping them in protective materials and placing them into boxes that will keep them safe. Next, we will remove all of these and your furniture with utmost care and will take various precautions to prevent injuries and damages. We will then be able to transport everything with our vehicles and our staff will drive carefully but arrive on time. At this point, we will cautiously place all of your possessions inside where you want them and unpack. If you need storage facilities that can be used for as long as you need, complete assistance with international removals or a Man and Van service that will keep things simpler or smaller relocations then we have all of them available to you.

If you have found the perfect home or workplace then compliment it with the perfect removal, provided by Cardiff Removals.