Home Removals
Cardiff's Leading Home Removals
The place you live can determine the places you visit often, the people you know, how you go about your routine, what you own, and more. This means that a removal to a new home should be taken very seriously. You can't rush selecting a home or getting there so when searching for a new abode you should be seeking out somewhere that is spacious and affordable, that can fit you, your family and things inside but still within your price range. You may want additional rooms such as an office, nursery, dinning room, basement, attic, storage room, etc or you may want additional bathrooms, bedrooms etc. The design should match your taste, as should the style of decorating and if not, you should be able to change it to what you want. You might want some outdoor extras such as a garden, conservatory, a garage and so on, so consider this when looking. The building is important but the surrounding area is too. You will want to be in a location that matches your lifestyle, so choose the city, suburbs or countryside. It should be close to places you visit frequently such as where you work, schools, transport stations, shops, banks and more. Once you have taken all this into account you will be able to find the perfect abode for you and all that's left to worry about is moving there. This doesn't even have to be a concern if you've contacted Cardiff Removals on 020 8746 9636 because we can handle everything for you.

We are a firm based in Cardiff that can assist with every aspect of your transition and our support begins over the phone. Our operators will be able to fill you in on everything and this includes telling you what needs to be done, how to handle each part of the process, where to get the things you need, how much it can cost, how long it can take and so on. The more we know about your move the better we can advise you at this time so fill us in on everything. We can then tell you about all of our services and how our team will carry our every job. You shouldn't worry about the cost of this because we can quickly give you an accurate quote that will run down our prices. This assessment won't cost anything and be free of commitment.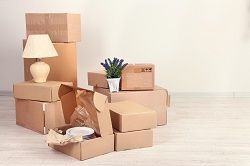 Our team can be with you in no time and they will be ready to get to work. You should know that all our staff is professional, dedicated, skilled and trustworthy and so you should have no worries about handing your move over to them. They will start with your packing, in which they will sort, list and pack all of your goods. They will use quality materials and then put them into secure boxes. They will remove each container from the building carefully along with your furniture and other large goods. Everything will be loaded onto our vehicles and taken to your desired destination.
This is not all we can offer, because we have store facilities at your disposal where you can keep any of your things until you need them and we can guarantee they will be safe. If you are undertaking a simple relocation then our Man and Van service will be just right for you. If you are relocating abroad then we will offer valuable support with paperwork and handle international shipping.
To find out more about what Cardiff Removals can do for you, call us today.