Easy and affordable Removals With Our Man And Van Service
Moving To Cardiff The Hassle Free Way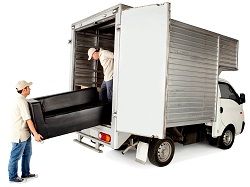 If you're moving to Cardiff, you don't want to have to spend your time pulling your hair trying to get things done, we'd image you'd much rather things went smoothly and hassle free, and they can with our help. Embrace the easy way of life and hire our man and van service to get you moved. We are experts in long distance relocations, especially if you're moving from London to Cardiff. We are the most widely used service in the area, it's not just because we're the cheapest (although it does help), we also offer the best man and a van service, so when you choose to hire Cardiff Removals it's a win-win for your pockets and your stress levels.
Save Yourself Time
Hiring a man and van service is the most cost-effective and time saving way to manage your move. With our comprehensive service, if you hire a man with a van to work with you they can offer advice and assistance at every stage of your move. They won't just drive your belongings to Cardiff, they can also help with packing, loading, unloading and general advice if needed. This will save you tons of time when it comes to your move as you can simply call us on 020 8746 9636, tell us what you need, get your free quote and if you're happy, book your appointment and we can handle the rest. It really can be as quick as one phone call.
Save Yourself Money
Our man and van service comes at the lowest prices around, so if you need to arrange a reliable and efficient way of moving your possessions from London to Cardiff, we can provide it, and usually customers find it's cheaper than trying to do it themselves. Because we offer a comprehensive service, you don't have to shop around for various products and watch the price build up, you can simply get you free estimate and that's the price you'll pay. We also have a wide range of man and a van options and pricing plans on offer so if you don't need everything we offer, you don't have to take it, and if you need to spread the cost to make it more affordable, we can do that too.
Save Yourself Energy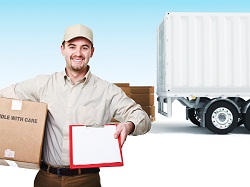 Moving house is a real exercise in stress and energy expenditure, sometimes it feels like no matter how well you think you've planned, nothing goes right, and it can be exhausting dealing with all the various issues that arise as a result. But don't let that happen to you, why not call us on 020 8746 9636 and hire an excellent man with a van to help you with all your removal needs. We can promise that when you hire a man with van from us your stress levels will drop almost immediately. Our man and van team are highly qualified professionals, and deal with big moves all the time, so even if you don't know how to fix something, we will.
Enjoy Your Move The Way It Should Be
Moving house is a big move, and whether you've moving from London to Cardiff or just down the road, it's an exciting venture and we want to keep it that way. That's exactly why we aim to make every move as pleasant and enjoyable as we can for our customers, so if you hire a man with van from us, you can expect nothing but great service, bright smiles and solutions to any problems. With Cardiff Removals on board, we really can make moving house the joyful experience it should be. We'll even do the unpacking when you arrive while you have a cuppa and soak it all in. Just call us on 020 8746 9636 and enjoy your relocation.